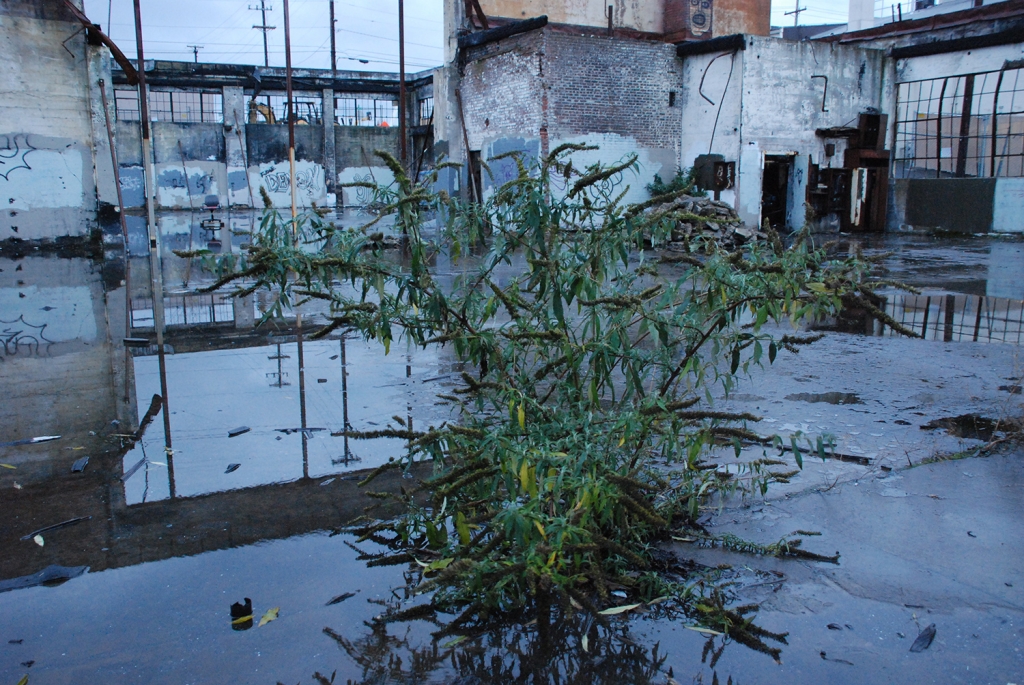 Plants grow in the most amazing places !
What is Phytotechnology?
Phytotechnology is the strategic use of plants to solve environmental problems by remediating the qualities and quantities of our soil, water, and air resources and by restoring ecosystem services in managed landscapes. Traditional phytoremediation has been largely focused on the soil and groundwater clean-up of hazardous waste sites in removed locations. Phytotechnology expands this umbrella to include many of the natural resource management challenges we face in cities, on farms, and other landscapes more integrated with daily public activities. Wetlands that treat wastewater, rain gardens that treat stormwater, poplar tree plantings that treat soil contamination, urban tree canopies that treat air pollution, specialized plants that treat decommissioned mine sites are just a few examples of phytotechnologies.
The diagram to the right offers a visual understanding of the intersection where phytotechnology is particularly active- the intersection between our water networks, our plant/soil/nature networks, and our engineered networks of pipes/buildings/urban infrastructure. Phytotechnology uses science and engineering to design systems where plants can thrive and also come into contact with polluted resources- resources that humans depend on for survival and health. When plants come into contact with polluted resources, they use a number of different physical and physiological mechanisms to sequester, uptake, transform, or limit migration of contaminants so that the safety of our soils, waters, and air can be improved for human use. Plants are particularly good at this since they have been practicing and providing these services naturally since the beginning of time. Designing plant-based treatment systems usually is much more cost-effective, and in addition to treatment of natural resources, plants offer many other ancillary benefits such as habitat, livability, emotional connection/stress reduction, and property value increase.
Phytotechnology is a very diverse and multidisciplinary field, including biochemists, analytical chemists, plant physiologists, botanists, ecologists, engineers, designers, landscape architects, health scientists, toxicologists, and horticulturists. In close partnership with these scientists are the regulators who support phytotechnology permitting and the industries that actually build the systems and apply them in the landscapes. Increasingly, phytotechnology is also including a new sector of professionals who are specialized in the on-going maintenance of these systems.
Phytotechnology is an incredible set of tools for climate action agendas, as these tools provide urban services while the plants are reducing CO2 levels in the air, replacing the CO2 with oxygen instead.
Use this printable flyer about the International Phytotechnology Society at conferences, career and job fairs, in college classes, meetings with municipal and regulatory leaders, and with students and colleagues interested in environmental collaborations with the plants.