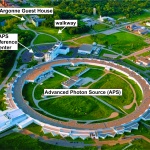 Hindsight is 2020: Looking at Past Successes for a Clearer Vision of the Future of Phytotechnologies
POSTPONED UNTIL FURTHER NOTICE
Advanced Photon Source (APS) Conference Center and Guest House (GH) at Argonne National Laboratory, Chicago, Illinois, United States
Attention: Conference Update in regards to Covid-19 Global Epidemic:
As of June 2, 2020, The International Phytotechnology Society and the Argonne National Laboratory have decided to postpone the annual IPS Conference until 2021. We are looking into either spring or fall dates for 2021 and do still plan to hold the Conference in Chicago at the Argonne National Laboratory. Stay tuned!
We are actively tracking how local, regional, and...